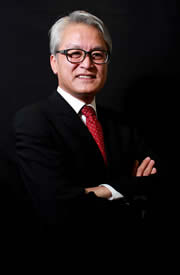 About the author
Ir. Liew Choon Kong (CK Liew)
Chairman of Tea Trade Association of Malaysia
Born in Kuala Lumpur, Malaysia, Ir. CK Liew attained his tertiary education in United Kingdom and graduated from University of Dundee, Scotland with B. Sc. in Civil Engineering in 1981. He is a Chartered Engineer of UK and a Fellow member of both Institution of Engineers Malaysia and Australia.
CK Liew joined the family business KWF Tea Merchants in 1988 as the fourth generation and since master minding the tea business set up by his great grandfather in 1928. He has since very focus on tea business both locally and internationally, growing the company to trade tea with major tea producing countries around the world including the important tea producing countries like China, Indonesia, Sri Lanka, India, Kenya, Argentina, etc.
As an active committee member of Tea Trade Association of Malaysia since 2002, CK Liew has made concerted efforts in generating tea trade between Malaysia and the world, besides promoting tea culture of Malaysia. CK Liew served as the Chairman of Tea Trade Association of Malaysia from 2012 to 2016, stepped back as the Deputy Chairman since 2016 due to the constitutional requirement, and re-elected as the Chairman in 2018. CK Liew initiated and organised the "Malaysia International Tea & Coffee Expo" 2014 and 2017, and Piala TTAM-Teh Tarik Competition in 2014, 2015 and 2018. CK Liew also made a great effort in founding the internal bulletin of Tea Trade Association of Malaysia, named TEA TIME, and the profound tea tourism arm that lead members and tea lovers to a close encounter with various tea estates.
Ir.CK Liew has passionately dedicated himself in promoting tea culture and encouraging interaction, co-operation and development of tea trade within Malaysia and across the world.
AWARDED:
Sin Chew Business Excellence Award 2014, Malaysia
Primaduta Award 2016, Indonesia
International Outstanding Recognition and Dedication Award 2017, China
Chinese Tea Business Excellence Award 2018, China
Golden Eagles Award 2018, Malaysia